Doing things a little different this time around and sharing this wedding day story through the eyes of the bride! Hannah works within the wedding industry herself, but she totally outdid herself with the whole design of this gorgeous day! My favorite part of this little write up she did for me was how simply she explained the planning process:
"I designed it and Jeff built it, which made us the perfect little team." 100% agreed.
I'll never stop gushing over Hannah and Jeff's incredible Montauk wedding at Gurney's, here's a chance for you to fall in love with it too:
"When searching for a venue, Jeff and I wanted something that represented something about us as a couple. We met 5 years prior on the beach when camping and from that we knew we wanted a beach destination. Growing up, I always camped in Montauk with my family, which gave it such a special place in my heart. The day Jeff and I visited Gurney's was such a memorable day, we knew instantly it was the perfect fit. Our seaside wedding held at Gurney's, Montauk was the ultimate dream day. 
So many details went in to creating the perfect mix of a boho-tropical chic style that took our breath away. I designed it and Jeff built it, which made us the perfect little team. Building and creating all of our little details along the way together was our favorite part of planning. 
Our ceremony took place overlooking the ocean on the Forward Deck with stunning views of the Atlantic ocean and surrounded by our family and friends. Jeff's uncle, who had the honor of marrying us, took a moment during the ceremony to have us look in to the crowd at that exact moment "5:35pm". He told us to always remember this time and use it as a symbol of love in good times and in bad, always give each other a reminder at 5:35pm. 
*Pausing here to jump in and say this was my FAVORITE moment of the day. I mean come on, how special was this?*
.. "Cocktail hour on the Top Deck was filled with personalized coconuts from Co Co & Co, who were cracking them and serving them fresh. The sounds of the waves and Bob Marley were the perfect beachside combo!
The reception was held on the Spa Deck underneath twinkling lights during a gorgeous thunder and lightning storm.Guests were in love with our donut treats on the donut wall made by Jeff, featuring donuts from the famous Grindstone Coffee and Donuts.
Our day was everything we could have imagined and more. It was amazing seeing our vision brought to life by our amazing team of vendors. Our favorite part was tearing up the dancefloor as the New Mr. & Mrs. Goodale!"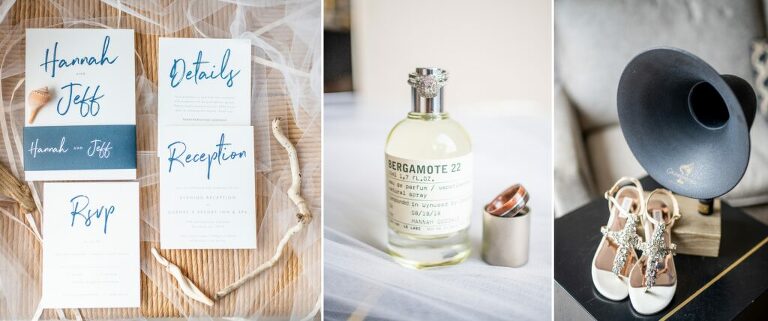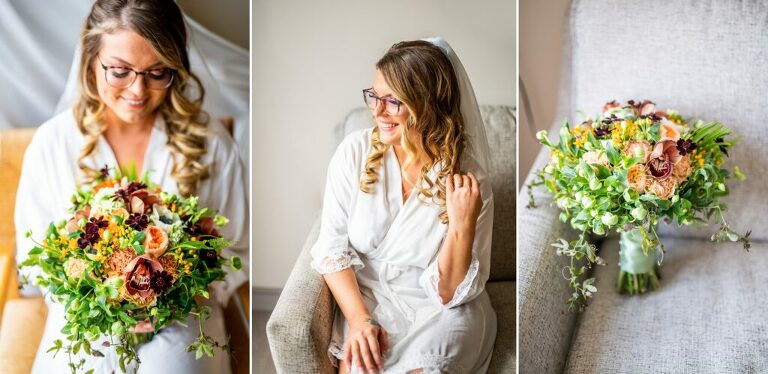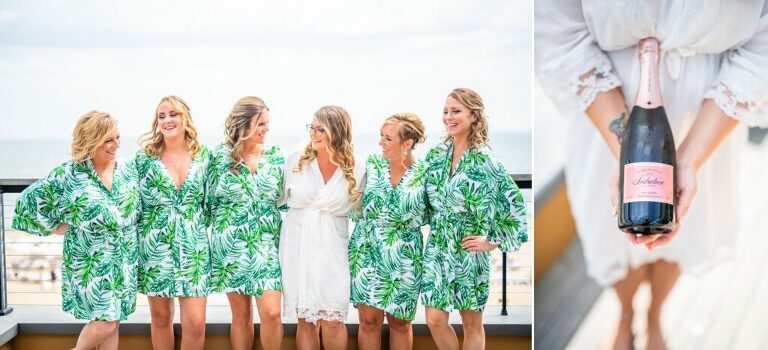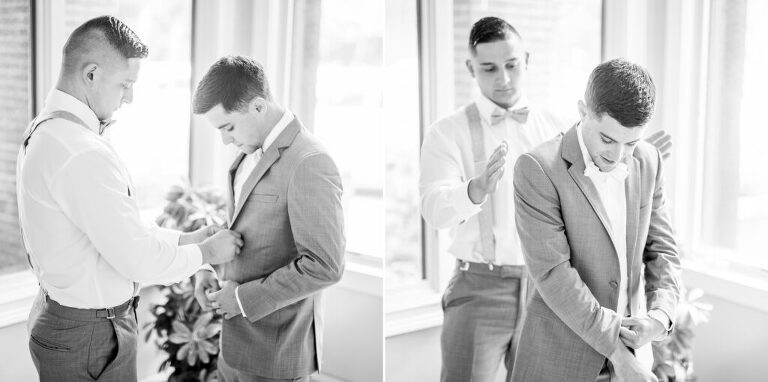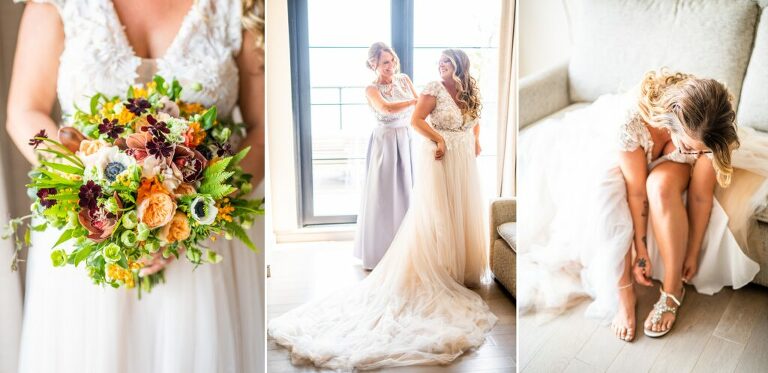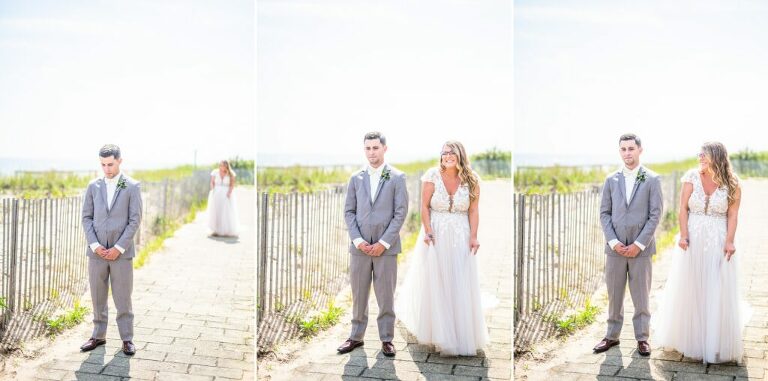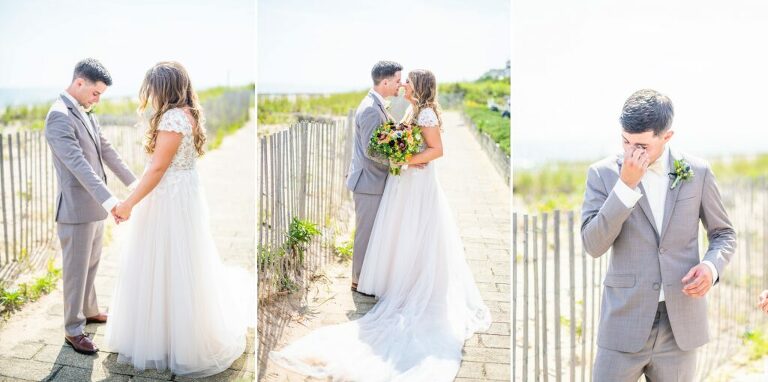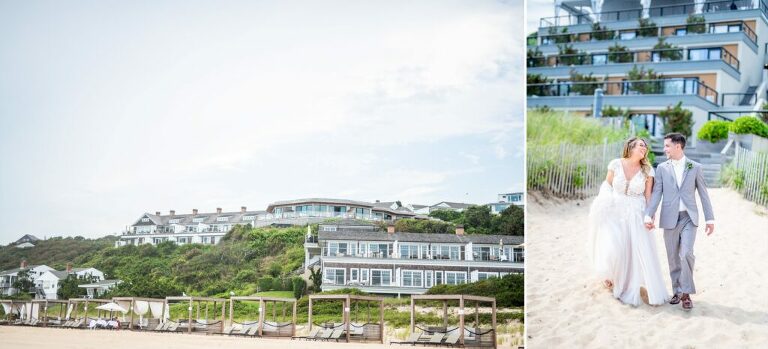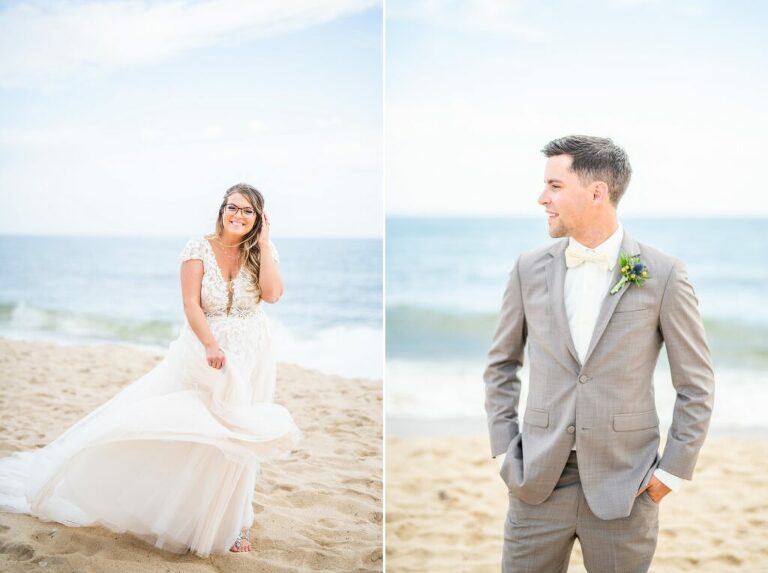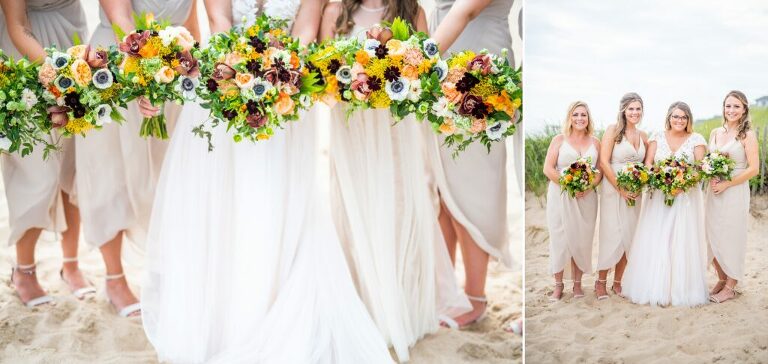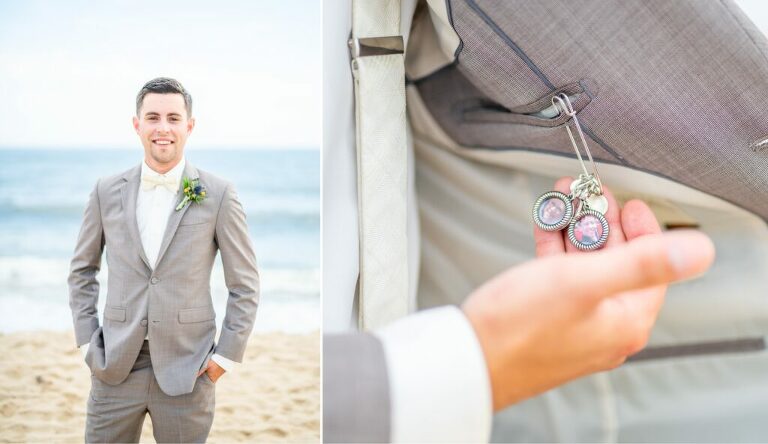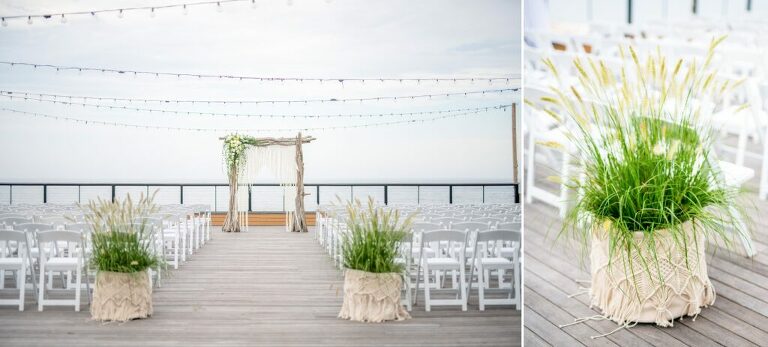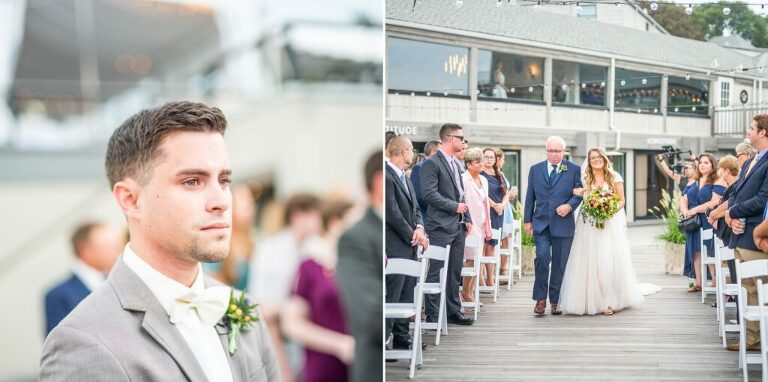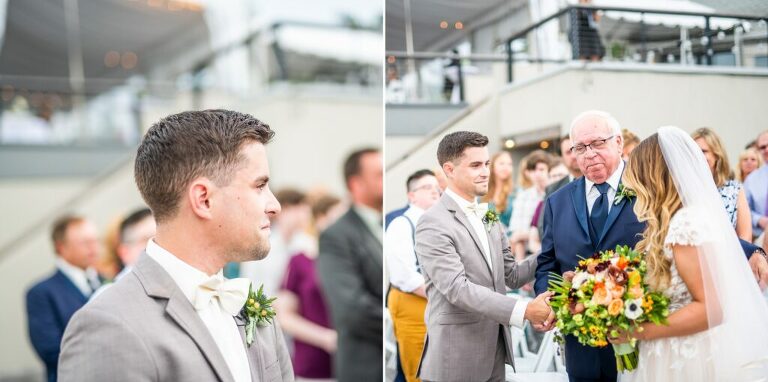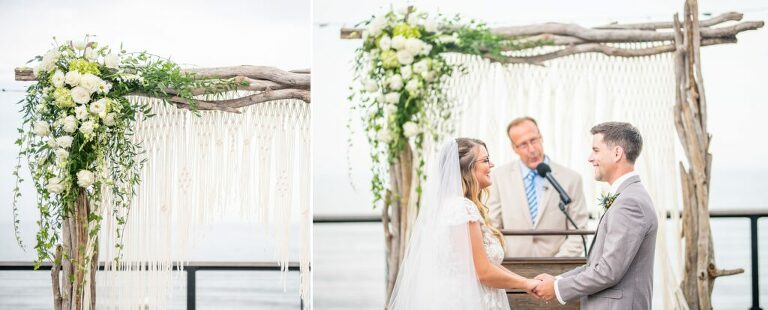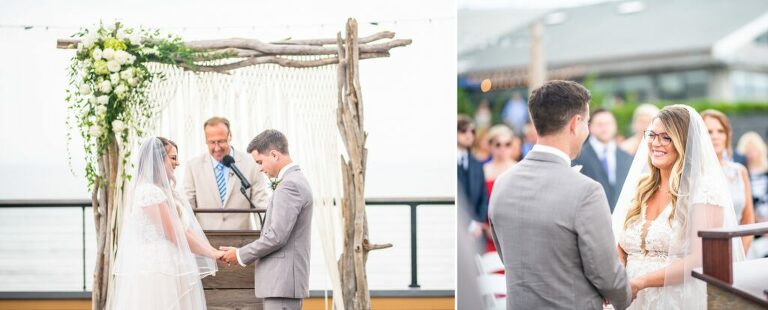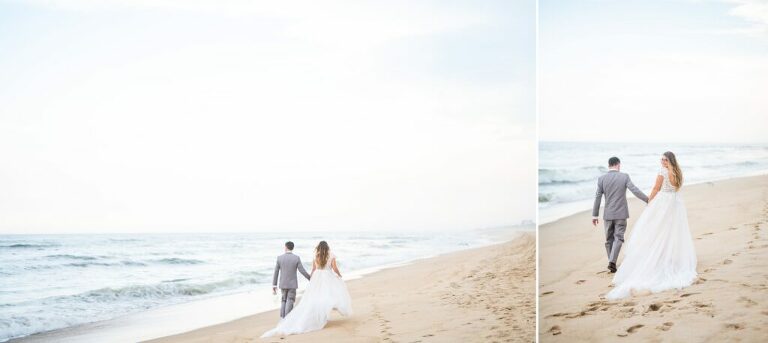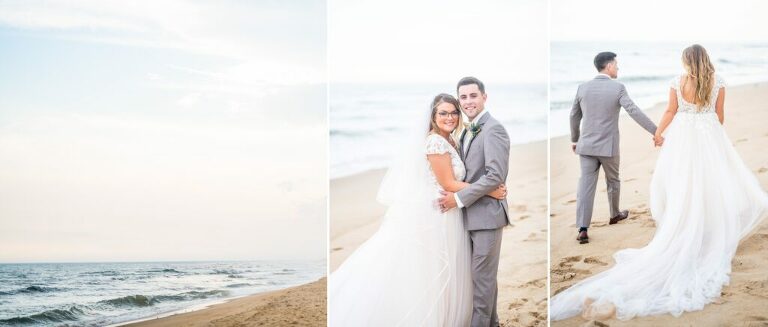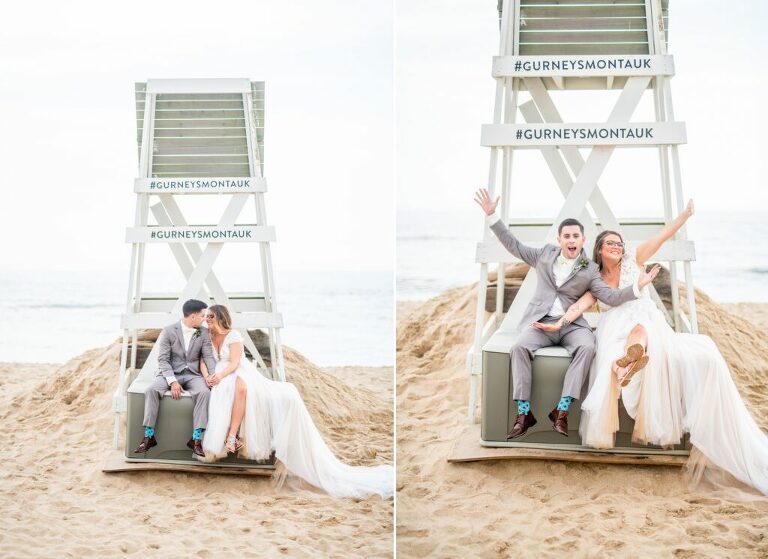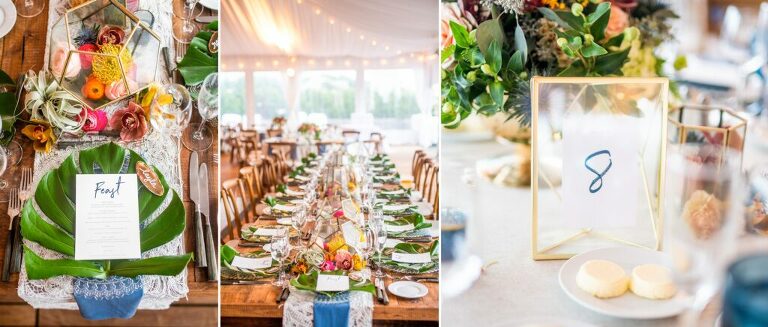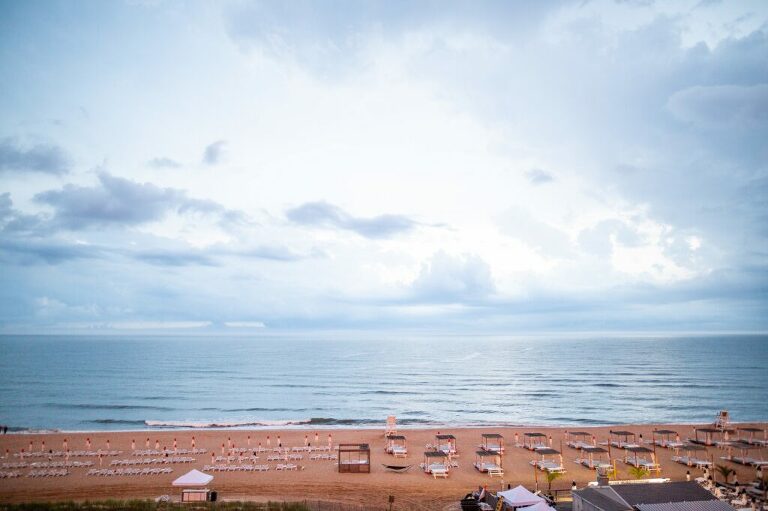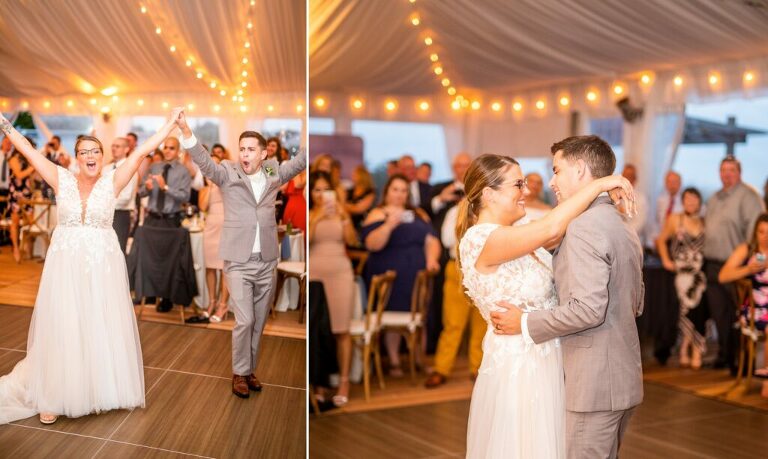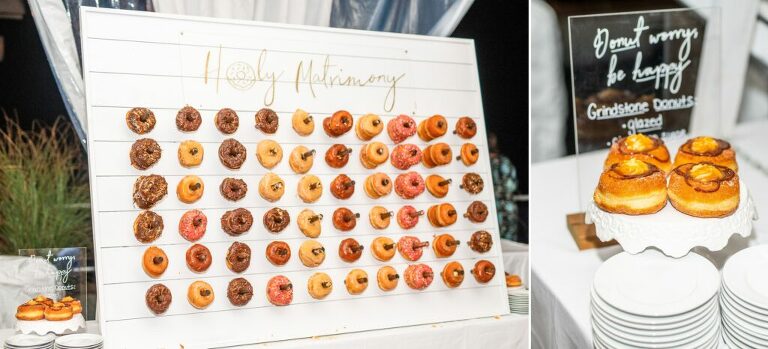 Venue: Gurney's Montauk Resort & Seawater Spa 
Cinematography: Bilski Productions
Floral Design: Karen Lenahan
DJ: Scratch Weddings
Design: Hannah VanKurin-Goodale
Wedding Dress: Lamour by Calle Blanche
Bridesmaids Dresses: Sorella Vita
Coordination: Jessica Arden Events
Cake: Sugar Sugar Custom Cakes
Donuts: Grindstone Donuts
Coconuts: CoCo & Co
Rentals: Party Rental Ltd. 
Stationary: Minted