Is anyone else a sucker for a good questionnaire? Um, yes please. Remember the days of formspring? Bring on allllll the questions, even if they're from anonymous friends saying irrelevant things. If someone could play would you rather with me forever, I'd be content.
So flash forward to having my own business and having people who have genuine questions, I'm loving taking the chance to share a little bit of insight whenever I can. Mix my love of teaching and inspiring others, and there you have it, a perfect little side passion for me! So I gathered some of the top questions I constantly get asked to answer here for you all!
 DO YOU SHOOT NIKON OR CANON?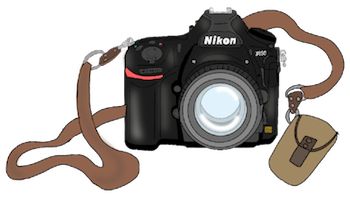 I'm a nikon girl, but I'm not against any of you canon lovers! Right now I shoot with a Nikon 850, with a Nikon 810 as my backup camera! My first ever camera was my parent's 35mm film minolta point and shoot, then I moved onto a kodak digital point and shoot > pentax digital SLR > Nikon FM 35mm (film!) > my first nikon digital SLR!
Once I started investing in Nikon lenses, I was committed!
WHAT PRESET DO YOU USE?
Right now, I actually don't use any presets! I just have a consistent style I shoot/edit with!
IF YOU WEREN'T A PHOTOGRAPHER, WHAT WOULD YOU BE?
I love this question, because I ask myself it all of the time! The truth is, I actually don't know!
Maybe something with teaching, but not in a traditional school structure. I want to eventually offer more workshops and continue to share more educational guides on here! I can't imagine a world where I'm not making art!
At my pre-school graduation I told the audience I wanted to be an artist when I grew up, so this has been a long time coming! I'm so grateful that I was able to make my dream a reality!

WHAT IS YOUR FAVORITE PART OF A WEDDING DAY?
Omg. This one is hard. More recently I've fallen in love with details + styling at bride prep, but I also REALLY have a major soft spot for ceremonies and speeches. So much of the day as a photographer I really feel like i'm so INSIDE of the wedding, inside of all of the "in between", living it all right there with the couple- but during these moments, I feel like I really step back as a guest and get to see the couple in the eyes of everyone that loves them. It always makes me appreciate my couples even more.
HOW MANY WEDDINGS HAVE YOU SHOT?
Right now, I've shot over 150+ weddings as the main photographer.
Crazily enough, I've only second shot a wedding twice and it was after I had already shot a few on my own! A total backwards way of doing things, right? I'm so lucky all of those couple's took a chance on me and let me capture their day!
WHAT WOULD YOU ADVICE BE FOR SOMEONE WHO IS JUST STARTING OUT IN THE PHOTOGRAPHY BUSINESS?
Shoot ALL of the time, share ALL of the time!
We are so fortunate to be running creative businesses in the time of social media. It's free marketing and free word of mouth! Also find what inspires you and fuels you as an artist and never let that go.
There's a million photographers out there, but there's only one YOU.
WHAT IS YOUR GO TO LENS?
I'm a huge sigma art lover!
Sigma Art 85mm 1.4 + Sigma Art 50mm 1.4 always, you'll see me 98% of the time with these guys!
WHO IS YOUR FAVORITE PHOTOGRAPHER?
Forever loving Jose Villa as my number one. Consistent magic.

Love learning about the behind the scenes of running a photography business?
Check out my freebie page to find the Top 5 things that changed my business!